THE BOOK
It is Christmas Eve. The Lee family reunion is shattered by a deafening crash of furniture, followed by a high-pitched wailing scream. Upstairs, the tyrannical Simeon Lee lies dead in a pool of blood, his throat slashed.
But when Hercule Poirot, who is staying in the village with a friend for Christmas, offers to assist, he finds an atmosphere not of mourning but of mutual suspicion. It seems everyone had their own reason to hate the old man…
THE REVIEW
"Evil is not only in one's mind. Evil exists!"
It's a classic and enjoyable crime scenario – the family patriarch has invited all his nearest and dearest to stay with him over Christmas, he isn't liked and he winds up dead. Simeon Lee is a millionaire twice over and takes cruel pleasure in antagonising his children, this Christmas he has forced them to come together and has a few surprises in store for his own entertainment. There's a long lost son, a granddaughter the family have never met and there is a new will to be revealed. All perfect ingredients to make a house full of tension, anger, distrust and murder. Simeon relishes in taunting his guests but on Christmas Eve an inhuman scream is heard and he is found dead inside his locked bedroom.
"Nobody was in the room, sir, except the old man who had been killed not more than a few minutes previously."
For Agatha Christie, this murder is gruesome. I loved it! The old man's throat is slit and blood covers the crime scene. This is the most violent of Christie murders and she doesn't hold back. As Poirot points out there is blood everywhere – 'on the chairs, on the tables, on the carpet' even our trusted Belgian detective is shocked by the amount of blood that has come from Simeon Lee. As a fan of gory crime, I delighted in this darker side of Christie.
And so begins Poirot's investigation, everyone is a suspect, everyone has a motive but just who had the cleverness to commit such a locked room crime? There are some glorious red herrings, mind-baffling clues, secrets and a household rife with suspicion. The conclusion was one I didn't see coming, Agatha Christie certainly led me on a merry dance with this one and this has to be one of the most enjoyable Poirot's I've read. Violent, surprising and with all my favourite Christie elements.
BOOKISH CORNER RATING – 5/5 STARS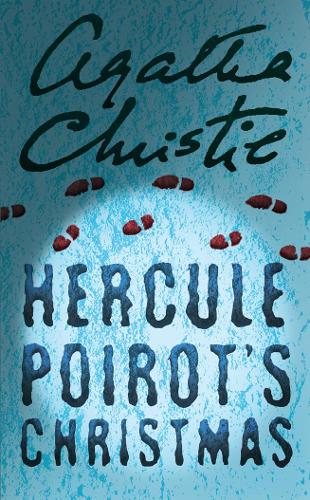 For more festive reads try:
'The Adventure of the Christmas Pudding' by Agatha Christie
'Portrait of a Murderer' by Anne Meredith
'The Santa Klaus Murder' by Mavis Doriel Hay
'Crimson Snow' edited by Martin Edwards