'The Confession' by Jo Spain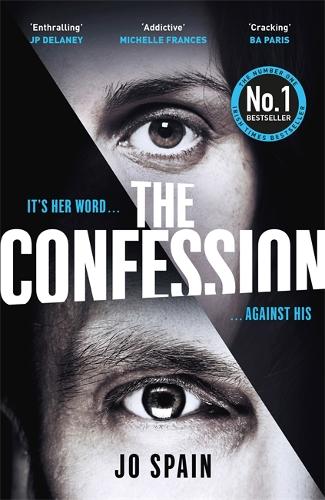 One night an intruder enters the home of Harry and Julie McNamara and beats Harry to within an inch of his life. The perpetrator then hands himself in to the police but what are his reasons behind the attack?
This book grabbed my attention right from the first line, which is a corker of a first line. From that point on Jo Spain had me in her thrall. It's not very often that a crime thriller reveals who did it within the first few pages but 'The Confession' does. Jo Spain then cleverly weaves a story to reveal the reasons why.
Bit by bit, a picture slowly starts to form and the secrets that all the characters hide, come to the surface. I found it utterly compelling as the story went on, I had to know why. Jo Spain has delivered a clever, enthralling, intriguing and shocking read. I couldn't put it down and I highly recommend it.
'Sirens' by Joseph Knox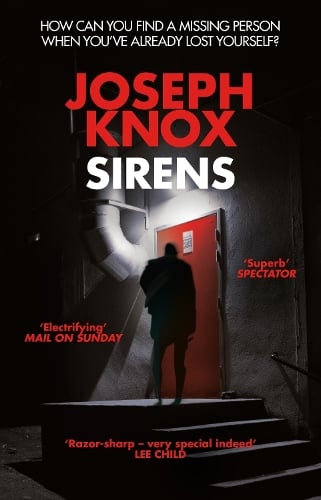 Disgraced policeman Aidan Waits is forced into an undercover operation, the further the investigation goes, the more entangled he becomes and he may not survive until the end.
Initially I struggled to get into this book. To me the first fifty or so pages felt a little disjointed, however I think that may have been due to me reading whilst tired! But by the time I hit the half way point I was engrossed. Joseph Knox has written a thriller that is gritty, dark and compelling. It is a superb piece of noir fiction with lots of twists along the way.
The descriptions of the murky side of Manchester bring the story to life. The under-belly of this city makes for tense and gripping reading and Aidan Waits is stuck right in the grimy middle of it all. Although, I didn't enjoy it as much as I hoped, this was a very satisfying read with an ending that I loved and couldn't predict. If you like your crime on the noir side, then you'll love this.
'Hickory Dickory Dock'  by Agatha Christie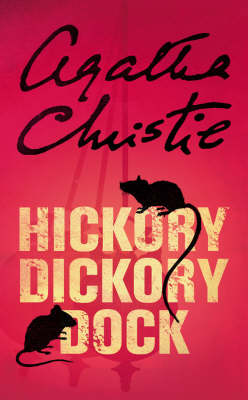 Something is wrong with Hercule Poirot's secretary, Miss Lemon. The hostel her sister is matron at is experiencing strange and baffling thefts, Poirot agrees to step in but murder shortly follows.
This is probably one of the few Christie's that hasn't aged particularly well. The hostel where the story is set, is home to both English and foreign students and there are a lot of racial connotations that these days are not overly PC. However, this book was written in 1955 so with that in mind it's easy to gloss over the potentially offensive language.
I enjoyed seeing a little more of Miss Lemon. She is a character I love to see appear in Poirot's tales, her efficient and friendly manner make her perfect for keeping Poirot organised. This mystery seems quite odd to begin with, a vast and bizarre selection of things are stolen with no logic behind it. I enjoyed the conclusion and once again, I felt pretty stupid I hadn't twigged what was going on.