I don't normally share my book buys or my book gifts, but this weekend I've acquired a fantastic stash and I thought it only fair that I share the book loveliness with you all!
'The Zig Zag Girl' by Elly Griffiths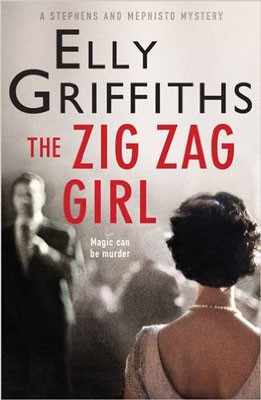 Brighton, 1950. When a girl's body is found, cut into three, Detective Inspector Edgar Stephens is reminded of a magic trick, the Zig Zag Girl. The inventor of the trick, Max Mephisto, is an old friend of Edgar's. They served together in the war as part of a shadowy unit called the Magic Men.
Max is still on the circuit, touring seaside towns in the company of ventriloquists, sword-swallowers and dancing girls. Changing times mean that variety is not what it once was, yet Max is reluctant to leave this world to help Edgar investigate. But when the dead girl turns out to be known to him, Max changes his mind.
Another death, another magic trick: Edgar and Max become convinced that the answer to the murders lies in their army days. When Edgar receives a letter warning of another 'trick', the Wolf Trap, he knows that they are all in the killer's sights…
'The Blood Card' by Elly Griffiths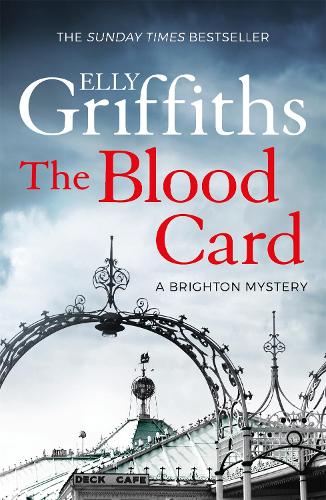 Elizabeth II's coronation is looming, but the murder of their wartime commander, Colonel Cartwright, spoils the happy mood for DI Edgar Stephens and magician Max Mephisto. A playbill featuring another deceased comrade is found in Colonel Cartwright's possession, and a playing card, the ace of hearts: the blood card. The wartime connection and the suggestion of magic are for Stephens and Mephisto to be summoned to the case.
Edgar's ongoing investigation into the death of Brighton fortune-teller Madame Zabini is put on hold. Max is busy rehearsing for a spectacular Coronation Day variety show – and his television debut – so it's Edgar who is sent to New York, a land of plenty worlds away from still-rationed England. He's on the trail of a small-town mesmerist who may provide the key, but someone silences him first. It's Edgar's colleague, DS Emma Holmes, who finds the clue, buried in the files of the Zabini case, that leads them to an anarchist group intent on providing an explosive finale to Coronation Day.
Now it's up to Edgar, Max and Emma to foil the plot, and find out who it is who's been dealing the cards . . .
These two books were a little Easter gift from my mum. I loved the Ruth Galloway series by Elly Griffiths so I can't wait to read these.
'The Girl Who Takes An Eye For An Eye' by David Lagercrantz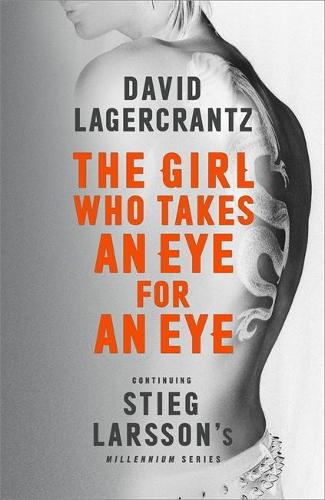 Lisbeth Salander, the girl with the dragon tattoo, the brilliant hacker, the obstinate outsider, the volatile seeker of justice for herself and others—even she has never been able to uncover the most telling facts of her traumatic childhood, the secrets that might finally, fully explain her to herself.
Now, when she sees a chance to uncover them once and for all, she enlists the help of Mikael Blomkvist, the editor of the muckraking, investigative journal Millennium. And she will let nothing stop her—not the Islamists she enrages by rescuing a young woman from their brutality; not the prison gang leader who passes a death sentence on her; not the deadly reach of her long-lost twin sister, Camilla; and not the people who will do anything to keep buried knowledge of a sinister pseudoscientific experiment known only as The Registry.
'The Sapphire Widow' by Dinah Jefferies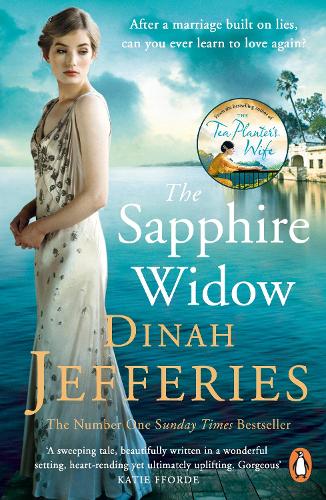 Ceylon, 1935. Louisa Reeve, the daughter of a successful British gem trader, and her husband Elliot, a charming, thrill-seeking businessman, seem like the couple who have it all. Except what they long for more than anything: a child.
While Louisa struggles with miscarriages, Elliot is increasingly absent, spending much of his time at a nearby cinnamon plantation, overlooking the Indian ocean. After his sudden death, Louisa is left alone to solve the mystery he left behind.
Revisiting the plantation at Cinnamon Hills, she finds herself unexpectedly drawn towards the owner Leo, a rugged outdoors man with a chequered past. The plantation casts a spell, but all is not as it seems. And when Elliot's shocking betrayal is revealed, Louisa has only Leo to turn to…
'Blood on the Tracks' edited by Martin Edwards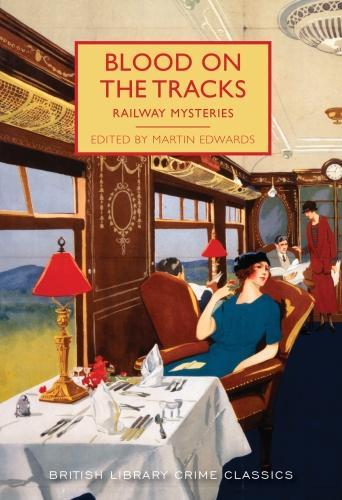 A signalman is found dead by a railway tunnel. A man identifies his wife as a victim of murder on the underground. Two passengers mysteriously disappear between stations, leaving behind a dead body. Trains have been a favourite setting of many crime writers, providing the mobile equivalent of the 'locked-room' scenario. Their enclosed carriages with a limited number of suspects lend themselves to seemingly impossible crimes.
In an era of cancellations and delays, alibis reliant upon a timely train service no longer ring true, yet the railway detective has enjoyed a resurgence of popularity in the twenty-first century. Both train buffs and crime fans will delight in this selection of fifteen railway-themed mysteries, featuring some of the most popular authors of their day alongside less familiar names. This is a collection to beguile even the most wearisome commuter.
'The Music Shop' by Rachel Joyce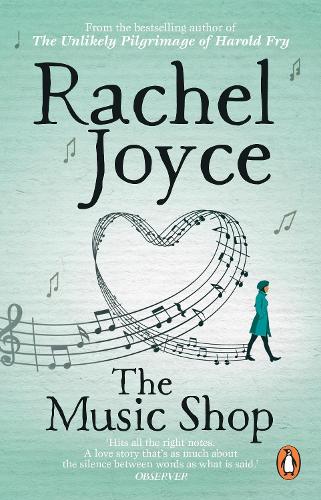 1988. Frank owns a music shop. It is jam-packed with records of every speed, size and genre. Classical, jazz, punk – as long as it's vinyl he sells it.
Day after day Frank finds his customers the music they need. Then into his life walks Ilse Brauchmann. Ilse asks Frank to teach her about music.
His instinct is to turn and run. And yet he is drawn to this strangely still, mysterious woman with her pea-green coat and her eyes as black as vinyl. But Ilse is not what she seems. And Frank has old wounds that threaten to re-open and a past he will never leave behind …
I do already own a proof copy of this, but the paperback is just gorgeous and it matches my copies of Harold Fry and Queenie Hennessey. So that meant I had to have it! If you missed my review for 'The Music Shop' you can find it 
here
.
'Mrs Whistler' by Matthew Plampin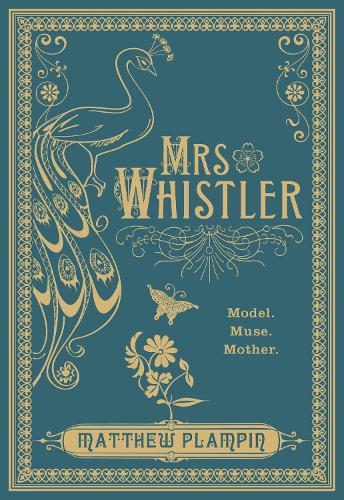 Chelsea 1876: Jimmy Whistler stands on the cusp of fame, ready to astound the London art world with his radical paintings. At his side is Maud Franklin, his muse, lover and occasional pupil, sharing his house, his dazzling social life and his grand hopes for the future.
But Jimmy's rebelliousness comes at a heavy price for them both as he battles a furious patron, challenges an influential and viciously hostile critic and struggles with a dire lack of cash. Before long a fight for survival is being waged through the galleries, the drawing rooms and even the courts – and Maud, Jimmy's Madame and closest ally, is expected to do her part.
The Madame has problems of her own, however. Maud has fallen pregnant, and must now face the reality of what life with Jimmy entails. As the situation starts to unravel, as loyalties are sorely tested and bankruptcy looms, she has to decide what she wants. Who she is. What she is prepared to endure.
This is an advanced reading copy that the lovely folks at Harper Insider sent over to me. I am not ashamed to say I mostly requested it because of the stunning cover.
So that is my book haul – has anyone read any of these? Do you like the look of any? I can't wait to read all of them.
I also received an extra special treat over the weekend – a Three Things About Elsie mug! I was so happy when I opened this, I adored the book and this mug is just perfect for me. The picture doesn't quite do it justice, it has the quote "Even the smallest life can leave the loudest echo" which is one of my favourite lines from the book and is covered in tasty battenberg colours. It also came with pink and gold chocolate eggs! Here's my Three Things review if you need a reminder – Book Review – 'Three Things About Elsie' by Joanna Cannon