THE BOOK
Lynn Waites gave up the job she loved when she married Ed, the love of her life, but it was worth it for the happy years they enjoyed together. Now, ten years on, Ed has been diagnosed with early-onset dementia, and things start to happen; things more sinister than missing keys and lost words. As some memories are forgotten, other, long buried, begin to surface … and Lynn's perfect world begins to crumble. But is it Ed's mind playing tricks, or hers…?
THE REVIEW
I really, really enjoyed 'The Old You'. I love a book that leaves me wondering where it's going to go, that makes me think about it even when I'm not reading and that surprises me – 'The Old You' did all of these. I just couldn't work out where Louise Voss was taking the story of Lynn and Ed, and I was utterly gripped.
Lynn is heartbroken by Ed's dementia diagnosis, the life they had planned together disappears and Lynn is left with the constant, daily worry about her husband. But when Ed vanishes, Lynn's world is turned even further upside down. Long buried secrets come to the surface and Lynn is left no choice other than to travel to new places in order to find Ed and the answers she needs.
This book is fantastically plotted. Louise Voss has weaved together a story that very slowly and very satisfyingly builds to a dramatic conclusion. Lots of little twists are drip fed to readers, keeping you completely glued to the pages. I felt a constant sense of unease reading this, I just knew something awful was going to happen and I was on edge waiting for it to happen. Lynn's story wormed its way into my head and I couldn't escape it.
I loved that this book to me on an adventure, we travel with Lynn to the Channel Islands and then to Barbados. I enjoyed the different settings and each one is beautifully described, it felt like I was right by Lynn's side, cheering her on as she fights for answers.
'The Old You' is dark, twisty, full of secrets and deception. It's a book that I couldn't put down, a book that I didn't want to put down. This is a read that had so many of my favourite ingredients – a fantastic leading lady, travel, mystery, betrayal and a grand finale twist that I didn't see coming. A big recommend from me.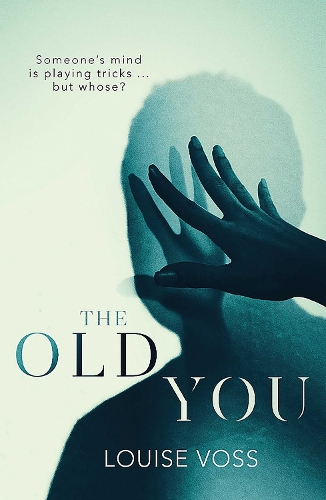 'The Old You' is out now in paperback published by Orenda Books. With thanks to Karen Sullivan for my reading copy and to Anne Cater for inviting me on this blog tour. Why not check out the other stops?