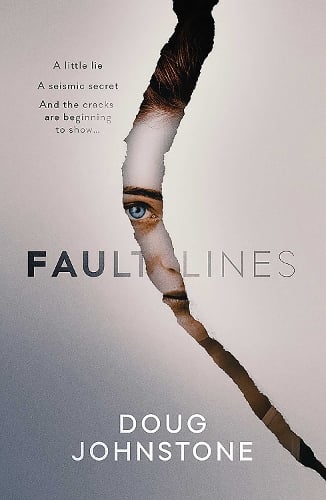 THE BOOK
In a reimagined contemporary Edinburgh, in which a tectonic fault has opened up to produce a new volcano in the Firth of Forth, and where tremors are an everyday occurrence, volcanologist Surtsey makes a shocking discovery. On a clandestine trip to The Inch – the new volcanic island – to meet Tom, her lover and her boss, she finds his lifeless body, and makes the fatal decision to keep their affair, and her discovery of his corpse secret. Desperate to know how he died, but also terrified she'll be exposed, Surtsey's life quickly spirals into a nightmare when someone makes contact – someone who claims to know what she's done…
THE REVIEW
In an Edinburgh, slightly different to the one we know today, a volcano sits in the Firth of Forth and earth tremors are a part of daily life. Volcanologist, Surtsey, named after an Icelandic volcanic island, is among the team of scientists who study and make regular trips out to The Inch. It's a place of escape and comfort for her, but a horrifying discovery turns her world completely upside down. And so begins a fantastic tale of dark obsession.
At just over 200 pages this was a quick read for me, it's also completely and utterly gripping so I didn't want to put it down and managed to read it in pretty much one sitting. The opening pages set up the story as one that will leave you feeling as unsteady as a city sitting on a faultline! We are thrown head first into the drama and Doug Johnstone keeps you enthralled right until the earth shattering conclusion.
Whilst I didn't particularly like Surtsey, I felt she was a victim of her own making. I still felt an enormous amount of sympathy for her at times. There is an emotional sub-plot to the book with her mother, it's touching and adds a lot of heart to the overall story. Lots of twists are thrown our way and I must admit that I did guess most of them. However, despite that and despite not overly liking our main character, I did still enjoy the book.
This is an intense, clever and beautifully written crime thriller. Some of the lines are like poetry which added to my enjoyment. I loved the almost dystopian setting, it gave a very thought-provoking, intriguing element to the book. I will be interested to see what Doug Johnstone gives us next.
'Fault Lines' is out now in paperback published by Orenda Books. With thanks to the publishers for my reading copy and to Anne Cater for inviting me on the blog tour. Make sure you visit the other bloggers that have been a part of it.