An Unwanted Guest by Shari Lapena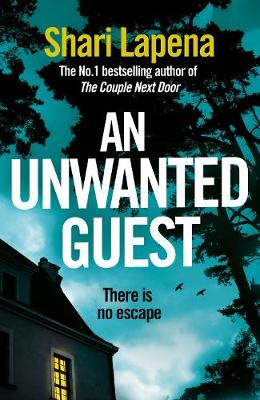 Guests arrive at the beautiful and remote Mitchell's Inn, quietly observing each other from a distance. They are thrust together when a storm cuts them off from the outside world, then the first body is discovered…
Oh my goodness – how much did I enjoy this book?!? A LOT. It is without a doubt a one-sitting read, once I started I just could not tear myself away, even carrying it with me into the kitchen to make a cuppa. Shari Lapena has taken a much-loved classic crime theme and put it into a modern setting and it completely and utterly works. I adore 'manor house crime' novels of the Golden Age and 'An Unwanted Guest' is a perfect homage to those wonderful reads. All the classic ingredients are there – a beautiful location, a plethora of suspects, red herrings, an increasing body count. It just works so well.
There is a lingering sense of dread as you read this, the atmosphere is intense, the guests in the hotel distrust each other, as night falls the suspicion is rife and the tension just builds and builds. I couldn't guess who-dunnit and that made this even more enjoyable. Shari Lapena has delivered an outstanding read, superbly written with fantastic characterisation, this is a read I would happily be trapped with. It is perfect!
'An Unwanted Guest' is out now in hardback, published by Bantam Press. With thanks to the publisher for my reading copy.
A Shot in The Dark by Lynne Truss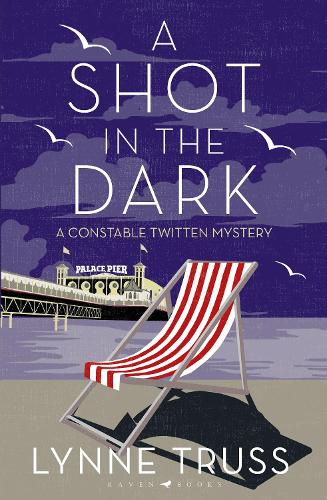 Brighton, 1957. Inspector Steine enjoys life as a policeman by the sea, there are no criminals, no crime, no stress. But when a theatre critic is shot dead during the opening night of a new play, it appears that Brighton is not as crime free as Inspector Steine would like to think.
This was a very jolly crime read, if you want an easy, inoffensive, entertaining read then this is the one for you. I found myself chuckling quite a bit as I read this. The characters leap from the page, there's the inept and completely delusional Inspector Steine, plucky, overly-clever new recruit Constable Twitten, the station mother figure Mrs Groynes and poor love-lorn Sergeant Brunswick. The setting was also a big plus for me – Lynne Truss describes sea side life wonderfully and I was all ready to head off for a day trip whilst reading this to enjoy a stick of rock and a Punch and Judy Show (preferably WITH the foul-mouthed puppeteer that features in this book!)
It did take me a good couple of chapters to get into and there is a fair bit of word repetition. But on the whole I did enjoy this book and I will be reading book two because I fell in love with the Brighton Police Force. Witty, fun and surprising.
'A Shot in the Dark' is out now in hardback, published by Raven Books. I received my copy in the August My Chronicle Book Box.
A Manual For Cleaning Women by Lucia Berlin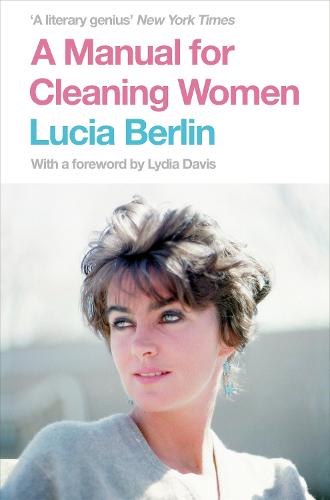 A collection of forty-three short stories and essays from Lucia Berlin, a collection that will reveal her to be one of America's best-kept secrets.
I've had a reading copy of this book for a ridiculously long time, I'm not always a big fan of short stories but I picked this up to dip in and out of during my pre-bedtime reading when I didn't want to get too caught up in whatever novel I was reading. I must admit, it was quite nice to see a short story collection sat on my beside table and become a permanent feature for a good few weeks!
This was absolutely perfect to dip in and out of, the stories were the perfect length for me to enjoy before going to sleep. Lucia Berlin lived a tragic and colourful life, that life provided her with outstanding writing material. Each story is just bursting with life, even the short essays that only cover a page or two, explode with aliveness. There are some truly gut-wrenching, heart-breaking tales in this collection, but they are sandwiched with snippets of life that made me laugh and smile.
Lucia Berlin had a stunning talent with words and this hidden gem of a book deserves a lot more attention.
'A Manual For Cleaning Women' is available in paperback, published by Picador. With thanks to the publisher for my reading copy – I apologise profusely for the length of time it's taken me to read it!