'The Hunting Party' by Lucy Foley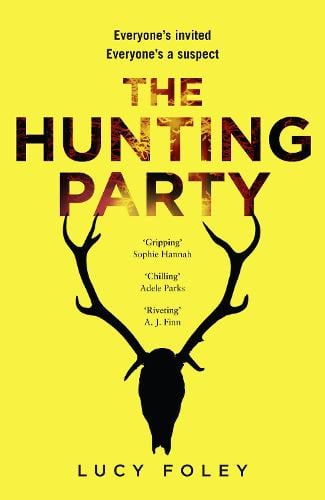 In 'The Hunting Party' we see a group of pampered Londeners head to a remote location in the Scottish Highlands to celebrate New Year. But when a body is discovered secrets, distrust and darkness between this group come to the surface.
Oooooh…. If you want a 'stay-up-past-my-bedtime' book then this is the one for you! I am loving the current trend of taking classic Golden Age crime scenarios and using them in modern day crime thrillers. I am especially fond of manor house crimes where a small pool of guests are all suspects so The Hunting Party was the perfect read for me.
What I particularly enjoyed about this read was that the body is found at the start of the book but the readers aren't told who it is until the tale reaches it's conclusion. The timeline changes between post-murder and three days before hand. Lucy Foley very cleverly only gives us tiny teasing snippets as to who the victim could be, it's not even revealed until very late on whether the body is male or female. I trawled the post-murder sections for clues, my inner Miss Marple gleaning all the information and while I had an inclining of who it was, I thoroughly enjoyed the mystery Lucy Foley created. And the killer was a surprise!
This is a debut crime novel by Foley, whose historical novels I adore, and I certainly hope it isn't the last. Gripping, clever, atmospheric and a right good mystery.
The Hunting Party is out in hardback on the 24th of January, published by Harper Collins. With thanks to @HarperInsider for my reading copy.
'The Adults' by Caroline Hulse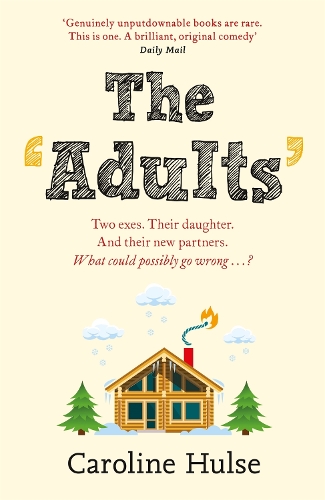 A divorced couple want their daughter to have a 'normal' family Christmas. So with their daughter and new partners, they head to Happy Forest for quality time and organized fun. What could go wrong?!
This book reminded me a little of Liane Moriarty's 'Big Little Lies'. It opens with a 999 call reporting an arrow being shot into someone, the rest of the book then tells us the events that led up to that moment and the secret of what really happened. I really liked the setting of this book, Happy Forest sounds exactly like a Center Parcs location and being familiar with that, I could immediately place myself alongside the characters.
This was an enjoyable, entertaining read. Although one of the characters did annoy me a lot, but you can't like them all, can you?! My annoyance mostly stemmed from his over-use of the word 'mate'. However like I said, I did enjoy this, it's funny, full of heart and provides great escapism.
'The Adults' is out now in paperback, published by Orion. With thanks to the publisher for my reading copy.
'The Rumour' by Lesley Kara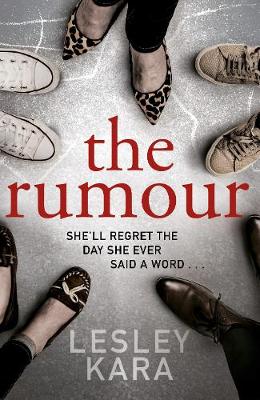 Joanna hears a rumour at the school gates, a rumour that a notorious child-killer is living in her town. She doesn't intend to pass it on but one thing leads to another and soon the small town of Flinstead-on-Sea is alive with suspicion.
I could not put this down! What an absolute page turner! The premise of the book is genius, the school gates are rife with gossip and back stabbing and to use that in a thriller is very clever. It's a situation we can all relate to – Joanna is trying to make friends for her and her son's sake. Alfie is struggling to fit in at his new school and Joanna makes a valiant attempt at making his life happier by befriending the mum's of his classmates. She says something that could be a little misguided, but her intentions are honourable.
The suspicion simmers on the pages. Joanna doesn't know who she can trust and it seems everyone has something to hide. The small town setting is perfect for this story line, it really creates a huge sense of claustrophobia and builds the tension to mammoth proportions. I did NOT see the end coming! The final conclusion will knock your socks off. What I also liked about this book was that the relationship Joanna is in with her son's father, develops into something much more than she ever anticipated. In most thrillers, relationships tend to end, but Lesley Kara has done something a little different and I love that! I can't wait to see what she does next.
'The Rumour' is out now in hardback, published by Bantam Press. With thanks to the publishers for my reading copy.