It's no secret that I am a huge fan of the British Library Crime Classics – I am so happy that the British Library have uncovered and reissued these gems. They are wonderful reads and have the most fantastic covers. Here are reviews for a couple that I've read recently! If you like a spot of Golden Age crime then I cannot recommend these enough.
Smallbone Deceased by Michael Gilbert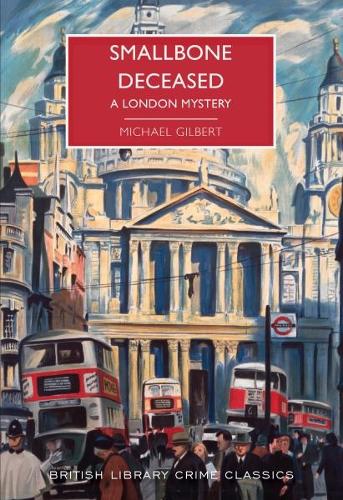 I've read a lot of the British Library Crime Classics, most of them in fact, and Smallbone Deceased is without a doubt, one of the stand outs in this series. This one is based at a well respected legal firm in London, whose reputation comes under question when a body is discovered locked in a deed box. Michael Gilbert worker as a partner in a London law firm and it's clear to see he drew on a wealth of knowledge and experience for this novel. The first hand knowledge really brings this book into its own, Horniman, Birley and Craine is brought to life as are the colourful characters that work in its offices.
We have all the classic story hooks in this book – an impossible crime, red herrings a-plenty, underhand dealings and of course, an amateur sleuth in the form of solicitor Henry Bohun. Although the difference with tale is that the police aren't blundering fools which is usually the case in golden age crime. Inspector Hazelrigg has a sharp mind and keen eye, he sees the potential of Bohun's knowledge and uses it to suss out the killer. Also a bonus point has to be given for the fantastic naming of one of the police sergeants – Sergeant Plumptree. Every time I read that it made me smile, what a joyous surname!
This whodunnit is full of wit and panache. It's a splendid puzzle and there are some truly superb descriptions, there are two other Michael Gilbert novels that the British Library has re-issued and I cannot wait to get to them.

Blood on the Tracks edited by Martin Edwards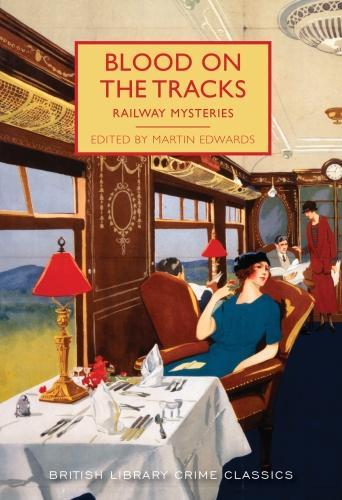 There is nothing more synonymous with Golden Age crime than train travel. I find something fascinating and magical about period railway travel, the trains were magnificent, the destinations exotic and the passengers intriguing. Some of my all time favourite mysteries are set on trains and I was very excited to see the British Library was releasing a short story collection celebrating this brilliant setting.
As with any short story collection there is the odd dud, but for the most part these stories are clever, fun, entertaining and puzzling. My personal favourites being The Case of Oscar Brodski by R. Austin Freeman, The Level Crossing by Freeman Wills Crofts, The Mystery of the Slip-Coach by Sapper and The Unsolved Puzzle of the Man With No Face by Dorothy L Sayers, which made me laugh aloud and I'm now determined to read more of her work!
This is my favourite short story collection the British Library and Martin Edwards have done. It's a collection that will please and enthral all classic crime fans, the perfect diversion when you're waiting for a delayed train!

Weekend At Thrackley by Alan Melville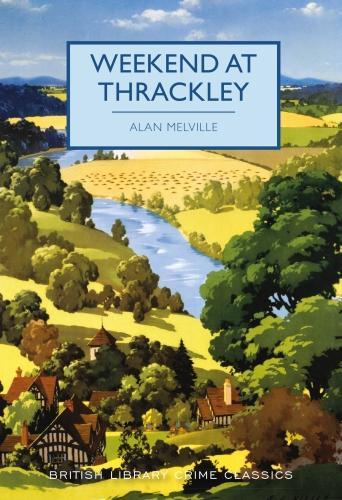 Jim Henderson receives an invite to a weekend party from Edwin Carson, collector of precious stones and stranger to Jim. Out of curiosity and with the promise of free food and drinks, Jim heads off to Thrackley. I flipping loved this book! I always enjoy country house crime tales and this one has to be up there with my favourites. Jim is one of six guests at Thrackley invited by Carson and watched over by the burly, strange butler, Jacobson and the all male household staff. I loved the little plot element of an all male staff, it certainly makes the readers mind start working straight away as to what is going on in this grand manor house.
It's not long before strange things start happening and it all starts with suspicious night time movements and a missing guest. This read isn't strictly a whodunnit, but it is a jolly fun crime caper that is full of mysterious characters and nefarious intentions. There is a secret basement with hidden corridors and a secret lift. There is murder. There is even a dash of romance! An absolute treat of a read.
All of the above are available now in paperback published by the British Library. With thanks to the British Library publishing team for my reading copies.