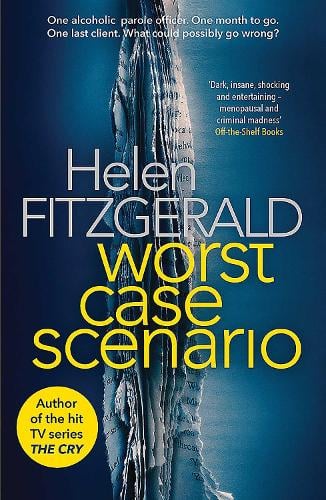 THE BOOK
Mary Shields is a moody, acerbic probation offer, dealing with some of Glasgow's worst cases, and her job is on the line.
Liam Macdowall was imprisoned for murdering his wife, and he's published a series of letters to the dead woman, in a book that makes him an unlikely hero – and a poster boy for Men's Rights activists.
Liam is released on licence into Mary's care, but things are far from simple. Mary develops a poisonous obsession with Liam and his world, and when her son and Liam's daughter form a relationship, Mary will stop at nothing to impose her own brand of justice … with devastating consequences.
THE REVIEW
Meet Mary Shields. Probation officer, wife and mother. Amateur stand-up comedian, water-colourist (if she remembered to go to the weekend lessons) and she should really give the choir a chance and give tap-dancing a good go. Mary has become an empty nester, instead of putting her newly acquired free time into the afore mentioned hobbies, Mary tends to find her self filling time with a drink (or five), some hilarious bedroom based activities and becoming slightly obsessed with her latest 'charge', dashing, wife-murderering author, Liam Macdowell. It doesn't help that her menopausal hormones are running riot and causing Mary to act very out of character.
There are some real laugh out loud moments in this book. Mary is a fresh and unapologetic narrator. She is a great character, there are so many things I loved about her. Helen Fitzgerald has given us someone who is ballsy, entertaining, honest, bursting with dark humour and suffering with the sweats! She has to deal with people who have committed some truly detestable acts and she's had enough. This book is her f**k it moment. She's leaving her job and that gives her a freedom to do and say what she wants. And dish out some much deserved justice.
There are a few moments in this read that are slightly uncomfortable to read, moments that made me cringe a little and want to look away. But I couldn't because like the rest of the book, those moments have a big old heap of humour in them and they are very entertaining! There are moments where I found myself thinking 'Mary, what are you doooooing?! NO!' and I am still thinking about the jaw-dropping ending. I don't think I'll ever stop thinking about it!
'Worst Case Scenario' is brilliantly dark, enjoyable, highly entertaining and like nothing else I've read. I would love to see Mary again and see what happens next.
'Worst Case Scenario' is published in paperback on the 16th of May by Orenda Books. With thanks to Orenda for my reading copy and to Anne Cater for my blog tour invite. Make sure you check out the other tour stops!