Fell Murder by ECR Lorac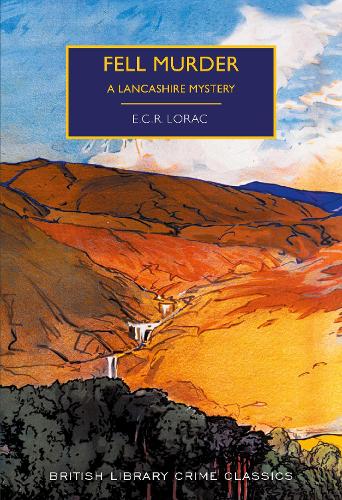 Farming family, the Garths, have presided over their fertile lands for years, their acres sweeping over the Lancashire dales. Head of the family Robert Garth rules with an iron rod and it will come as no surprise to readers that he is the one that comes a-cropper, reaching a sticky end in the muddy ruins of an outhouse.
I really loved this mystery, it happily takes a seat in my top five of the crime classics series. There is a healthy selection of suspects for Chief Inspector Macdonald to investigate. Marion Garth, every bit the hard-working farmer but her plans for the farm are dismissed by her father at every turn, Charles Garth, recently returned from Malaya, not suited for hard farm life and Malcolm Garth the youngest of the brood, a sensitive soul and like his siblings, a constant disappointment to his father.
Although there is plenty of other locals and Garthmere Hall is by no means cut off, there is a definite closed-suspect pool feel to this book. Everyone has their little secrets to hide. We get to know our suspects very well and you feel every bit the detective as you read this. The setting is beautiful, there are fantastic descriptions of the vast, rolling dales and it is the perfect place for murder.
A wonderful read, packed with mystery and intriguing characters, set against a stunning backdrop.

The Body in the Dumb River by George Bellairs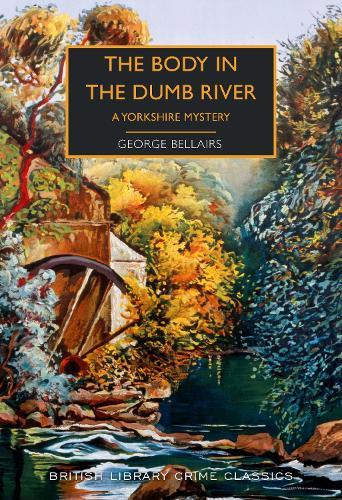 A body is dumped in a local river and flooding causes it to be discovered sooner rather than later. Jim Lane is the victim, known to the locals as part of a fairground troop. People are baffled that he should reach such an untimely end, but Superintendent Littlejohn soon finds plenty of motives and plenty of suspects.
Mr Lane is leading a double life, leaving his family in Yorkshire every week to work near Ely running a hoopla stand (only in a crime classic would such a superb job be used!) And once Littlejohn meets his family, it quickly becomes clear why the poor chap leaves them so often! A hateful father-in-law, a lazy complaining wife, three daughters that he feels could do better and his wife's vast, extended family. He found happiness at the fairground and enjoyed a spot of freedom until a nefarious person brings about his demise.
George Bellairs mysteries are always well-written and incredibly enjoyable. The characters are full of life and he has a great talent for writing them. A mystery that gripped me and entertained me.

Deep Waters edited Martin Edwards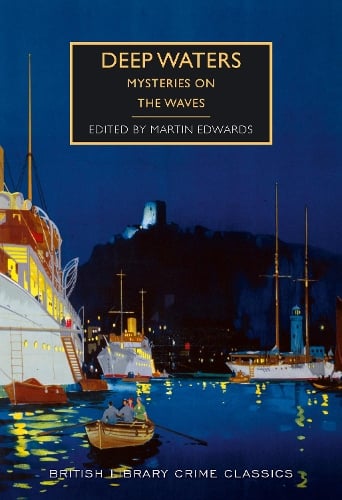 'Deep Waters' is the latest short story collection from the British Library Crime Classics and I feel it's one of the strongest. In fact I think it's the strongest collection they've produced, topped only by 'Blood on the Tracks'. I read this collection over the course of about three weeks, dipping in and out of its criminal waters whilst reading other things alongside it. Reading it this way really worked for me and I'm definitely going to do it again.
Of course, as with any story collection, there are the slightly weaker, less enjoyable ones. But the majority of these tales blew my mystery loving socks off. The stars of this watery show were – 'The Pool of Secrets' by Gwyn Evans which sees bathers come to a very grisly end in the local manor house swimming pool. The conclusion and the how-it-was-done of this story was absolutely fantastic and completely original. 'Four Friends and Death' by Christopher St John Sprigg, four friends enjoy a sailing trip but when one of the party dies, the remaining three argue over who was the culprit. A very enjoyable and clever tale. 'The Turning of the Tide' by C.S Forester a superbly entertaining yarn where a murderer receives the mother of all karmic visits! And 'The Thimble River Mystery' by Josephine Bell a story full of yachts, clues and red herrings.
'Deep Waters' is a wonderful collection that is enjoyable, fun, full of dastardly types and full of outstanding story telling. It would be perfect seaside, riverside, poolside book but if like me your life is full of land, then this is a great way to escape and relax without the danger of being plunged into the murky depths!
All these books are available in paperback, published by the British Library. With thanks to the British Library publishing team for my reading copies.