Twas the Nightshift Before Christmas by Adam Kay

A small, yet perfectly formed treat from Adam Kay. Millions of us loved This Is Going to Hurt and Twas The Nightshift Before Christmas, is just as good. My only complaint is that there is not enough! Once again Adam Kay reveals what life is like on the NHS frontline, focusing on his Christmas based cases. It's full of dark, sharp humour and it will make you snort laugh, snigger, chortle and howl. My favourite element of this book is that Adam Kay has substituted real names for character names from Home Alone, I had so much fun name spotting!
Alongside the funny, is the serious and at times your heart will break. There are incredibly poignant and emotive moments. I whipped through this in one-sitting and I highly recommend it, especially of you're a fan of This Is Going to Hurt.

Twas the Nightshift Before Christmas is published in hardback on the 17th October. With thanks to Pan Macmillan for my reading copy.
So Lucky by Dawn O'Porter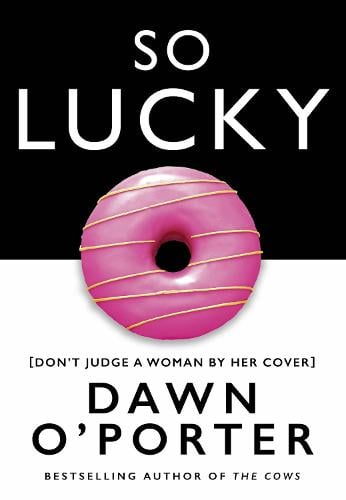 To the outside world, Ruby, Beth and Lauren have it made, but no-ones life is perfect. Ruby is hiding a condition that makes her hide her body, her dysfunctional relationship with her mother has caused lasting damage and she's struggling to connect to her own three year old daughter. Beth is a new mother, running a successful wedding planning business but her seemingly perfect marriage is tainted. Lauren is an Instagram influencer, with millions of followers and companies begging her to advertise their products but filters hide a multitude of secrets.
I love Dawn O'Porter's writing. She tells it how it is and isn't afraid of showing what a bullshit world we live in. I felt a deep sympathy and connection to the three women in this book, we all have imperfections we hide, we all want to show the world our best selves and we all suffer from the judgements people make. I could see a bit of myself in Ruby, Beth and Lauren, by the end of the book they felt like friends.
There are some truly laugh out loud parts in So Lucky and cringe-worthy scenes that will make your cheeks flame with sympathy. It's a celebration of friendship and of accepting who you are. A read that is relevant, timely, funny and moving.
So Lucky is published in hardback on the 31st of October by Harper Collins. With thanks to Ammara @HarperInsider for my reading copy.
The Confession by Jessie Burton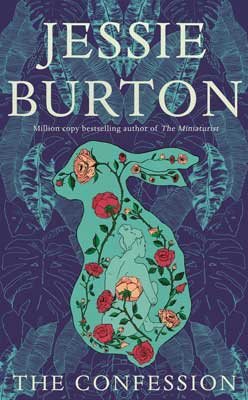 It's the 1980's and Elise meets Constance, a writer whose novel is being turned into a Hollywood film. Elise follows Connie to L.A and drifts in Connie's shadow. Then she makes a choice that changes her life. Three decades on, Rose is looking for answers about her mother who disappeared when she was a baby and finds herself at Connie's door.
I do so enjoy Jessie Burton's storytelling, I just adored The Muse and was very excited to read The Confession, especially as part of it is set in 1980's Hollywood. What could be more deliciously colourful than that?! I loved the dual timeline that flitted between the 80's and the present day, I am a sucker for a dual timeline! Rose finds herself taking on a new identity in order to garner some answers about her mother from Connie, the two of them form a friendship but as readers we get more and more tense waiting for the inevitable to happen and the deception to be revealed.
I struggled to put this down, I was just as desperate to find out what happened to Elise as her daughter was. This is a glorious story full of mystery with a tremendous setting. You will find yourself completely swept away and enthralled by Elise, Connie and Rose's tale.
The Confession is out now in hardback published by Picador. With thanks to the publisher for my reading copy.

The Family Upstairs by Lisa Jewell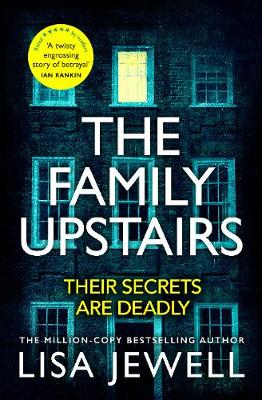 In a large house in London's Chelsea, a baby is awake in her cot well-fed and cared for. In the kitchen lie three bodies, they've been there for days.
I absolutely could not put this down. I pretty much read it in one go, reading it in great big greedy gulps. What on earth happened in this family home in Chelsea? And what becomes of the baby? There are some truly vile characters in this book, a vulnerable family find themselves under the sway of a powerful and manipulative man. The events in The Family Upstairs take place in the present day and in flashback chapters set in 1988, pretty much each chapter leaves readers on a tantalising cliff hanger so you have no choice but to just keep reading.
This is the first book by Lisa Jewell that I've read and it won't be the last. Absorbing, shocking and utterly engrossing.

The Family Upstairs is out now in hardback published by Century. With thanks to Sasha at Cornerstone for my (surprise) signed reading copy!