The Guest List by Lucy Foley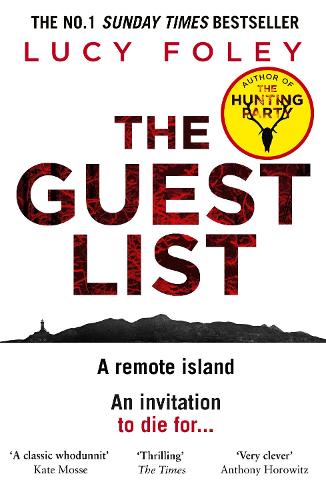 A remote island. A wedding. A body.
I loved The Hunting Party, Lucy Foley's first foray into crime writing and I loved The Guest List even more. I found it a stronger novel out of the two and with it Lucy Foley has found her stride. Once again we are treated to an isolated location, this time a remote island of the coast of Ireland and a team of suspect characters. The setting is a wedding, which is genius! There's always some kind of drama and tension at wedding, and this wedding is no exception. The bride and groom are journalist Jules and TV survivalist, Will, who is suspiciously well coiffed for someone famous for spending time in the wilds! They are a golden couple. But on the wedding night someone meets a grisly end. Their perfect day facade is hiding a wealth of lies, distrust and murderous intent.
There is no end to the secrets that are revealed in The Guest List, every time I thought I had it sussed Lucy Foley would throw something else at me and I was kept guessing right until the end. Completely gripping, clever and full of surprises.
The Guest List is published 20th February in hardback by Harper Collins. With thanks to @HarperInsider for my reading copy.
Three Hours by Rosamund Lupton 
Rural Somerset, a blizzard is raging and a school is under siege.
Wow. Just wow. This book was utterly fantastic! This is a book that you cannot start unless you have no other plans, because once you start you will be completely unable to put it down. I made the mistake of starting it just before I had to go out for a few hours, silly silly me!
Everything about this book works – the setting, the characters, the plot – everything is just superb. The tension I felt while reading this was indescribable, I was wound up like a tight little coil just waiting for the next dramatic moment. How Rosamund Lupton managed to keep the suspense so taut is beyond me, what a skill. I cared about every single character I came across in Three Hours, I needed to know what happened to each of them, I felt everything they felt. Even after finishing the book, I'm still thinking about them. The bravery and courage they show is beyond inspiring.
Powerful, emotive, incredibly timely and important – Three Hours is stunning and I will be shouting about it to everyone.
Three Hours is published on the 9th January in hardback by Viking Books. With thanks to the publishers for my reading copy.
The Memory Wood by Sam Lloyd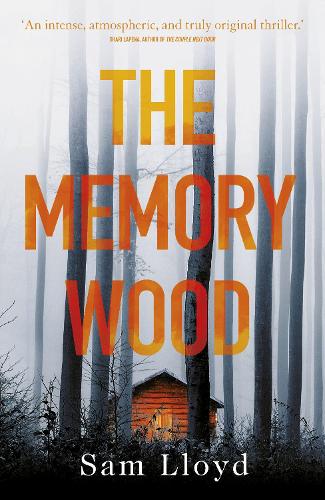 Elijah finds Elissa locked away under the Memory Wood, where her abductor has hidden her. Elijah wants a friend, Elissa wants her freedom.
I read a lot of crime thrillers but this one really stood out to me. There is something I find deeply chilling about books featuring abductions, especially since becoming a parent, so I always approach them with a slight trepidation! However, I'm glad I didn't avoid reading The Memory Wood.
This book is very character driven and the characterisation is fantastic. I found myself particularly drawn to Elissa, thirteen years old, incredibly bright and determined to escape her kidnapper. She is far more cunning than I think I would be in the same situation! Despite being utterly terrified, she never gives up hope and never stops trying. I also had a great fondness for Mairead, the detective superintendent in charge of the search for Elissa. She has her own personal tragedy occurring at the same time and it broke my heart.
The Memory Wood is full of twists, surprises and shocks. With characters that you'll find yourself caring deeply about. It's a thriller to watch out for.
The Memory Wood is published in hardback by Bantam Press on the 20th February. With thanks to the team at Penguin Random House for my reading copy.
The Neighbour by Fiona Cummins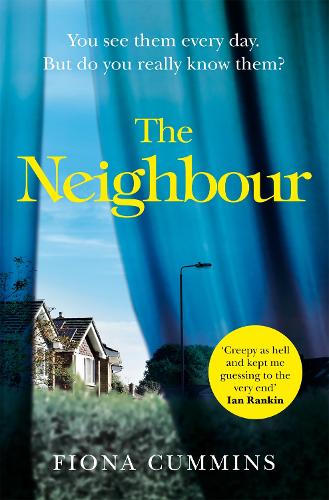 The Lockwoods move into peaceful The Avenue ready for a fresh start. But a with a spate of local murders it would appear the quiet area provides a perfect hunting ground…
Fiona Cummins has easily become one of my favourite thriller writers, all her books have blown me away. She has a special skill when it comes to writing about the dark and depraved. I have a huge weakness for creepy crime novels and her books always fit the bill.
The Neighbour plays on the fact that we just never know who is watching. You go about your everyday lives, your daily routine, without even thinking that someone could know your routine as well as you do. Cue instant shivers down the spine and a suspicious glance around when you next leave your house.
I pretty much read this in one day, I was absolutely gripped. The Neighbour is a perfect thriller with lashings of creepiness and an ending that was deeply satisfying.
The Neighbour is out now in paperback published by Pan Macmillan. With thanks to the @PanMacNews team for my reading copy.