THE BOOK
The pale-skinned, black-eyed baby is a bad omen. That's one thing the people on the old plantation are sure of. The other is that Miss Rue – midwife, healer, crafter of curses – will know what to do.
But for once Rue doesn't know. Times have changed since her mother Miss May Belle held the power to influence the life and death of her fellow slaves. Freedom has come. The master's Big House lies in ruins. But this new world brings new dangers, and Rue's old magic may be no match for them.
When sickness sweeps across her tight-knit community, Rue finds herself the focus of suspicion. What secrets does she keep amidst the charred remains of the Big House? Which spells has she conjured to threaten their children? And why is she so wary of the charismatic preacher man who promises to save them all?
Rue understands fear. It has shaped her life and her mother's before her. And now she knows she must face her fears – and her ghosts – to find a new way forward for herself and her people.

THE REVIEW
I love books that explore the theme of slavery, although 'love' is probably not the most appropriate word! It's a theme that is sometimes hard to read, heart breaking and shocking. Yet there is something about it I find deeply fascinating, I've never been able to put my finger on why I find it so fascinating, it just seems to be that I am drawn to these books.
I couldn't put 'Conjure Women' down. It instantly transported me to a different time and place. The story takes places over a dual timeline, moving between 1867 and 1854, the years before and after the American Civil War or as described in the book 'freedomtime' and 'slaverytime'. This period of time is effortlessly brought to life by Afia Atakora as she speaks through our two main characters Rue and her mother May Belle. Both Rue and May Belle have a special knack with natural remedies and they have earnt a deep rooted trust with the people of their community. But the birth of a black-eyed baby, a raging sickness and a visiting preacher threaten to end that trust. Rumours of witchcraft fly around Rue and she has to find a way to prove her innocence, using her memories of her mother to give her strength.
This is a powerful read that explores early midwifery and healing, this was another theme that I found fascinating. I find myself equally in awe and horrified by what people believed and the methods that took place before modern medicine. May Belle teaches Rue everything she knows about healing and those scenes in the book were the most enjoyable for me.
It goes without saying that at times this is an uncomfortable read, which is natural because it's set during a time of unspeakable horror. But Afia Atakora's writing is deeply sensitive and sympathetic, making those uncomfortable moments easier to bear.
'Conjure Women' is a rich, engrossing and moving read. It's beautifully written, Rue and May Belle's story wove it's own magic around me and I completely lost myself in the story. A book that I utterly recommend.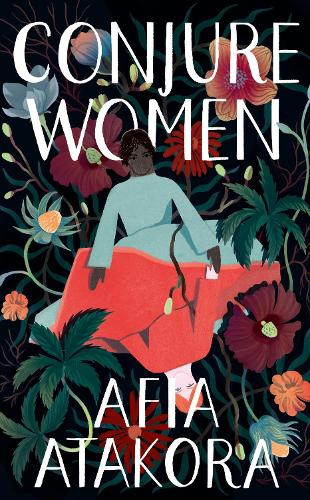 'Conjure Women' is out now in hardback published by 4th Estate. With thanks to Ammara at Harper Insider for my reading copy.